Here at AAMCO Dayton, also serving the surrounding area, we know a Transfer Case is an important part of your vehicle's four-wheel-drive system. The transfer case is connected to the transmission and the front and rear axles by means of drive shafts.
The Transfer Case receives power from the transmission and sends it to the front and rear axles. Many transfer cases require periodic changes of oil or fluid. The transfer case should be checked at every oil change for adequate lubrication. Please refer to your owner's manual for factory-recommended maintenance intervals for your specific vehicle.
Transfer case problems include complete loss of four-wheel drive operation and the inability to switch between modes. At AAMCO Dayton, also serving the surrounding area, our center technicians are experts in the service and repair of transfer cases and four-wheel drive vehicles.
Signs that your vehicle Transfer Case needs servicing:
You hear strange noises when driving at certain speeds or when shifting gears.
Grinding noises
Fluid Leaks
Difficulty shifting gears
Kicks out of gear at random while the vehicle is in motion
If you are experiencing any of these problems bring it to our auto repair and service specialists at AAMCO Dayton, also serving the surrounding area, Our trained technicians will diagnose repair or replace your transfer case and provide the necessary maintenance to keep your transfer case in ideal working condition.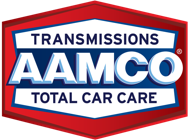 Locally owned and proudly operated by Michael Snyder
7 Reviews
OUR ADDRESS
5980 Old Troy Pike, Dayton, OH 45424
View Map
hours
Monday - Friday | 08:00 AM - 06:00 PM
Saturday | 09:00 AM - 01:00 PM
SCHEDULE APPOINTMENT